TradeLedger
TradeLedger = The Internet of Logistics implemented. Secure, auditable management of the Supply Chain - plus the generation of tailored management reports.
The Internet of Logistics: Instead of every single party, manufacturer, buyer and any other intermediary, all relying on their individual paperwork to manage a shipment from beginning to end, TradeLedger (employing Distributed Ledger Technology) allows stakeholders to see every step in an open, secure ledger.
The TradeLedger Platform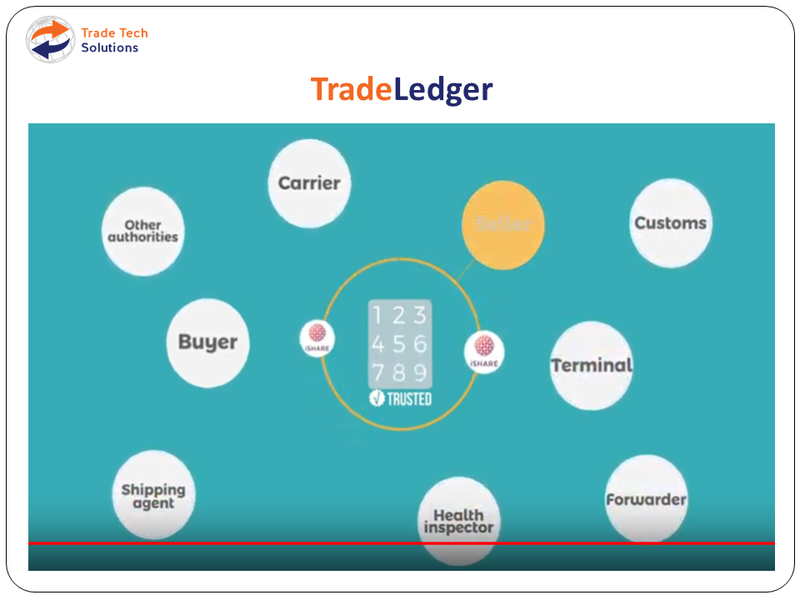 Distributed Ledgers plus the relevant Smart Contracts can: (a) provide the same trust as paper (b) be implementable in phases – continuing use of paper by some parties can be resolved by using QR on the paper document and/or converting the paper to pdf format (c) generate up to more than 80% efficiency (d) provide transparency, security and auditability and (d) be cheaper than legacy systems.
Using Microsoft's Power BI, data generated from the TradeLedger Platform together with data from other in-house management systems is then used to create the management reports that you need.
As a minimum, the cost per user to access the network is less than £100 p.a. – and the only hardware required is a smartphone.
For a visual introduction on DLT and the Supply chain see this short video on the Internet of Logistics.
Why Choose TradeLedger?
TradeLedger is not just a concept, it is now being deployed. It provides a working solution, relying not just on DLT but also domain knowledge of the supply chain process mirrored in the use of SmartContracts e.g.:
Automated: invoice claims, delay advices, insurance claims, payment orders etc.
Domestic as well as cross-border transactions
Multi-device input
Shipment monitoring (e.g. temperatures, time delays etc.)
Tracking from order through to payment.
Power BI is then used to generate the reports that you need - in near real-time!
TradeLedger – A few Client References*
The Flevoland development agency – optimising logistic movements in the Dutch province of Flevoland.
The largest port in Europe. From 1962 until 2004 it was the world's busiest port.
TIE has been transforming the digital supply chain by providing Total Integrated E-Commerce solutions with
more than 3,500 customers and 30,000 partner integrations worldwide.
A global maritime contractor, focusing on dredging, oil & gas infrastructure and offshore wind.
The world's leading independent tank storage company that stores and handles various oil, chemicals, edible oils
and natural gas-related products.
*TradeTech Solutions is the exclusive sales agent and UK partner for CargoLedger N.V.- whose solution TTS markets under the brand name "TradeLedger".
If you are interested in learning more about TradeLedger – either as a potential user or reseller – then please contact ian.dunning@tradetech.cloud